Pharmaceutical
Often the smallest parts make the most significant difference in highly critical applications, and that certainly holds true for the pharmaceutical industry. CPV Manufacturing's relentless pursuit of valve and fitting perfection makes our range of products especially well-suited for use in pharmaceutical and biotech applications.
All CPV valves and fittings are manufactured in the United States to the most exacting standards in our industry. And our intensive quality control processes ensure that every part that leaves our factory is ready for safe and reliable service over thousands of life cycles.
You can feel confident CPV valves and fittings will perform above and beyond your expectations year after year.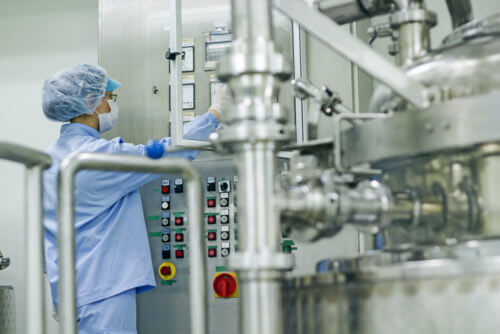 Most popular for use in pharmaceutical and biotech applications are our rising stem, soft-seated valves, such as those from our Mark VIII® and G-Series® lines. Both lines are available in a wide array of sanitary and corrosion-resistant materials—including 316 stainless steel and Monel, and other specialty material offer multiple orifice sizes and angle configurations from which to choose. In all cases, CPV's advanced soft-seated technology provides years of bubble-tight performance.