CPV Manufacturing Announces Robert Maza as New Inside Technical Sales Manager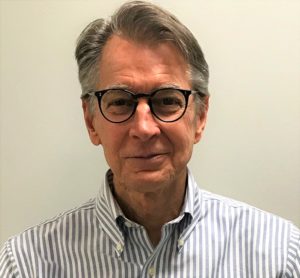 Kennett Square, PA, USA (03/9/2020) – Admiral Valve, LLC d/b/a CPV Manufacturing is pleased to announce the appointment of Robert Maza as our new Inside Technical Sales Manager. Bob has over 25 years of experience in the technical and industrial sales fields. He previously worked as the Director of Business Development at The John Wood Company and most recently served as the Director of Sales & Business Development for Neutronics Inc. in Exton, PA.
Bob will be managing CPV's Inside Technical Sales Group. He will be responsible for maximizing our inside sales team potential, reviewing and developing sales department policies and procedures, and working with management to translate Company sales initiatives to activities within the inside sales organization. His strong technical background, leadership and communication skills make him a great fit for the requirements of the Sales Manager position here at CPV Manufacturing.
"Bob's customer-focused sales and business development style are a great fit for our leadership team," remarked David London, President and CEO of CPV Manufacturing. "His background will be significant in carrying us forward. We're glad to have him on our team."
About CPV Manufacturing
For more than a century, CPV has crafted products that are recognized around the globe for their unmatched strength and dependability. CPV builds valves and fittings that last for thousands of life cycles. Based in Kennett Square, Pennsylvania, the company has a comprehensive facility for developing, manufacturing and testing its products. Dedicated workers and global partnerships allow CPV to be a leader in all of its markets. For more information, visit www.cpvmfg.com or call 484-731-4000.