Chlorine
Liquid or gaseous chlorine poses what is perhaps the most intense challenge any valve or fitting will face. It is highly reactive, corrosive and deadly toxic—both to humans and the environment. Worse still, when transferred it is prone to high temperatures, pressures and expansion rates. Chlorine is, however, an essential chemical across myriad industries and applications.
CPV Manufacturing's fluid fittings take the challenge of chlorine in stride. Designed and manufactured in the United States, our products are machined from the highest quality materials to the most exacting tolerances on the market. They offer safe and reliable service over thousands of life cycles and, with proper maintenance, perform year after year.
We produce rising-stem, soft-seated valves, including Chemours Viton™ or PTFE (commonly known as Teflon) soft goods, both of which are nonreactive to chlorine.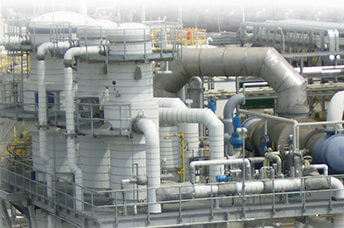 Controlling fugitive emissions is of great importance across many industries, but especially so in chlorine production and distribution, where even trace amounts can be deadly. CPV takes fugitive-emission control very seriously and has already had many of our fluid fittings qualified to meet or exceed the most stringent standards. This not only helps our customers adhere to their regulatory obligations in the US and abroad, it results in safer operations and prevents environmental contamination.
Managing chlorine production and distribution is challenging. When safety and reliability are not an option, CPV fluid fittings are your best option.