Robust Fitting Solutions for Safe and Efficient Chlorine Production and Distribution
Liquid or gaseous chlorine presents one of the most formidable challenges that valves and fittings can encounter. Its highly reactive, corrosive and toxic nature poses risks to both human health and the environment, exacerbated by the extreme conditions of high temperatures, pressures and expansion rates during transfer. However, chlorine remains a vital component across diverse industries and applications.
When it comes to the challenges posed by chlorine, CPV fittings are your optimal solution, delivering peace of mind in an industry where performance and safety are paramount.
How CPV Fittings Meet the Challenge of Corrosive Chlorine
CPV's fluid fittings are engineered to excel in the face of this formidable challenge. Parts are crafted in the USA with top-quality materials and adherence to the strictest tolerances to supply consistent, reliable performance.
In industries where fugitive emission control is of utmost importance, particularly in chlorine production and distribution, CPV takes stringent measures to meet or exceed industry standards. This commitment not only ensures regulatory compliance for customers worldwide but also promotes safer operations and safeguards against environmental contamination.
CPV operates under the principle that challenging conditions require uncompromising quality.
CPV Fittings: Primary Options for the Chlorine Industry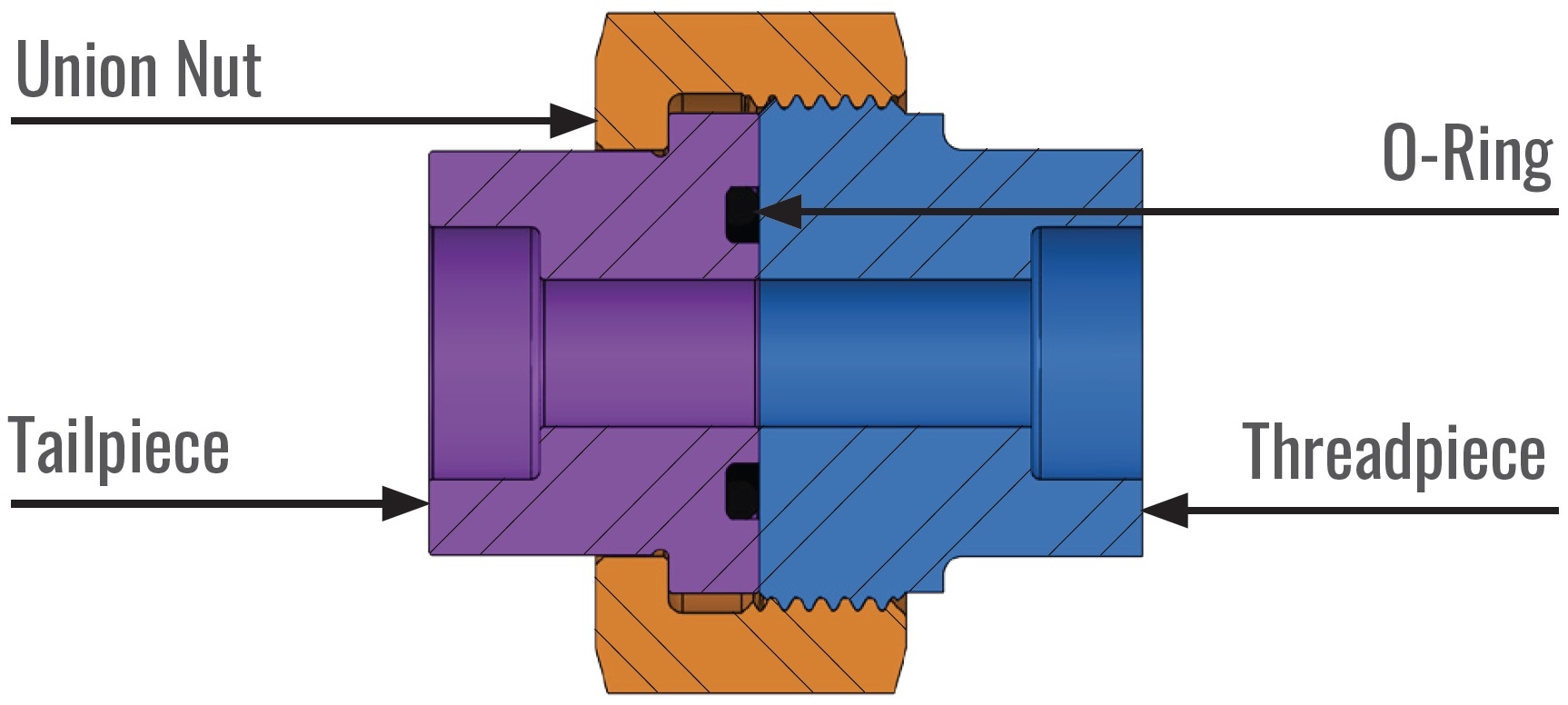 O-SEAL® Fittings
Experience precision like never before with O-SEAL® fittings. They are designed to excel in the most demanding petrochemical production conditions. Their unique union O-Ring Face Seal (ORFS) design provides a bubble-tight, self-sealing connection that is resistant to over-torque and vibrations. The robust exterior plating also ensures durability and rust resistance.
Mark VIII® Fittings
CPV Mark VIII® fittings deliver several advantages for your fluid handling requirements. These include bubble-tight, self-sealing separable connections that ensure leak-proof performance without the need for heat, simplifying installation.
Additionally, Mark VIII® fittings offer a variety of options, such as straight, tee, cross, and elbow fittings, to adapt to specific needs, enhance sealing performance, reduce wear and tear, minimize the risk of over-tightening and facilitate ease of maintenance. The fittings ultimately provide an affordable, reliable and efficient solution for your operations.