Mark VIII® Fittings
Affordable Leak-Proof Solutions Especially for Ambient Vibration and Cyclic Stress Environments
Mark VIII® Fittings offer a diverse range of tube and pipe fittings meticulously engineered for peak performance. These fittings are not just affordable; a streamlined design empowers positive flow control and ensures high-pressure, leak-proof reliability. Whether you work with a vacuum service, systems prone to ambient vibrations and cyclic stresses, or high-purity gases, Mark VIII® Fitting assemblies exceed expectations.
What sets Mark VIII® Fittings apart is their ability to provide complete design freedom. With an extensive array of options and an unlimited range of combinations, they are tailor-made for applications demanding the utmost reliability. Think critical life support systems in aerospace ventures or undersea apparatuses – where precision and dependability are non-negotiable. Elevate your operations with CPV fittings that redefine industry standards.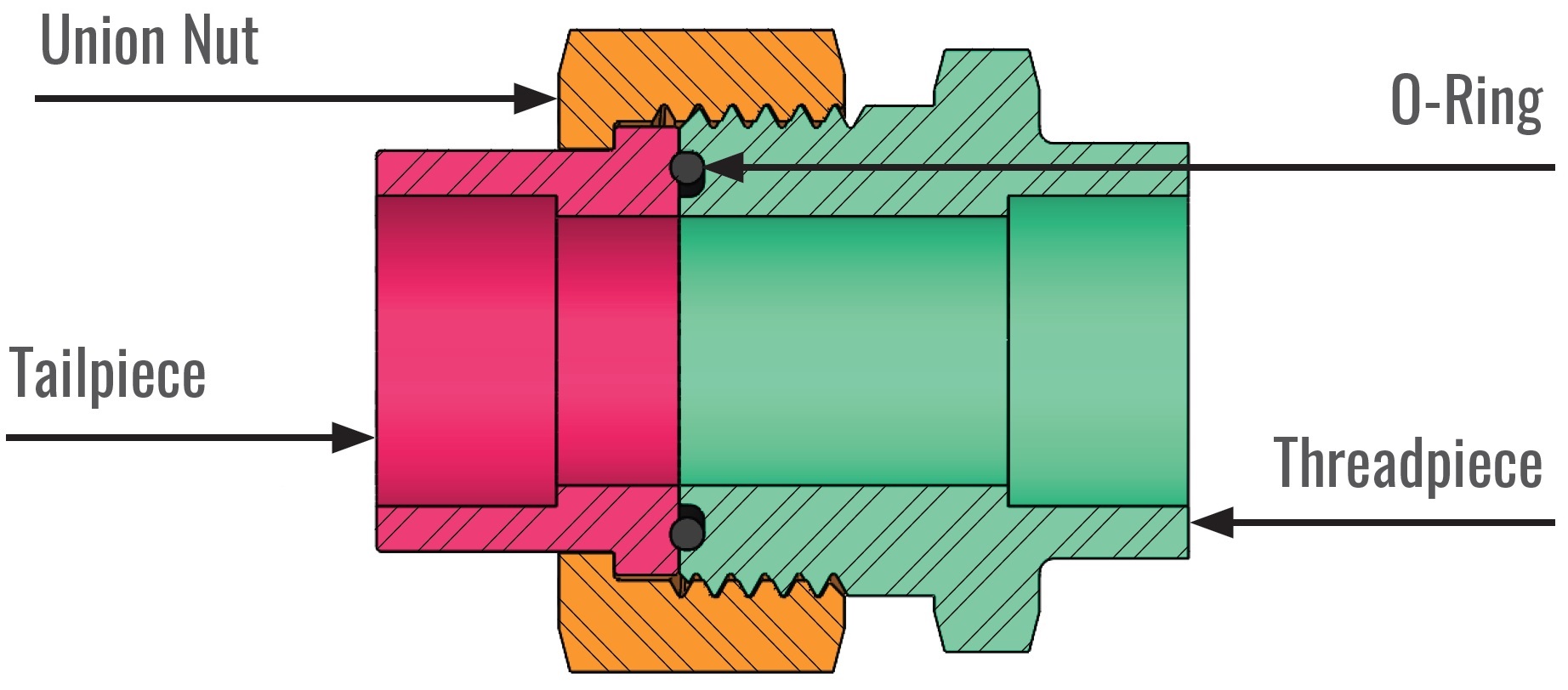 Mark VIII® Fittings

Features and Benefits:
A complete line of 3-piece O-Ring Face Seal (ORFS) connection fittings that resist over-torque and stay sealed during vibration, ideal for high-pressure applications.
Bubble-tight, self-sealing separable connections provide the same leak-proof performance as a heat-sealed system, without the need for heat.
Straight, tee, cross and elbow fittings provide a variety of solutions for specific needs, such as changing the direction of flow, connecting multiple pipes or branching off from a main pipe.
Low assembly torque reduces wear and tear, enhances sealing performance, simplifies installation, minimizes the risk of over-tightening and improves control.
Crafted for seamless integration with Mark VIII® Shutoff and Regulating Valves, ensuring exceptional performance.
Ease of maintenance with slip-in/slip-out accessibility and quick break-remake of connections reduces downtime and increases productivity.
| ATTRIBUTE | VALUE |
| --- | --- |
| Pressure Rating | Up to 6000 PSIG (414 BAR) |
| Temperature Rating | -70°F to 400°F (-56°C to 205°C) |
| Line Size Options | 1/8" to 2.00" Tube Size |
Configure Product and Download Datasheets
Please use the below guide to find fittings with specifications to meet the demands of your specific application. Begin by selecting a fitting type and the selection tool to help you identify the part number of the fitting you require. From there you can view the data sheet or request a quote. CPV is a professional pipe fitting manufacturer that has a wide variety of both stainless steel and weld fittings.
FAQ
Can Mark VIII® Fittings be heat sealed into a system?
Yes, Mark VIII® fittings can indeed be heat sealed into a system through various methods such as welding, orbital welding or brazing. Brazing offers a straightforward process that requires minimal training and basic tools.
CPV has conducted rigorous tests to highlight the exceptional durability of Mark VIII® Fittings. The brazing process allows us to successfully attach fittings onto a variety of materials, including brass, copper, steel and stainless-steel tubing. The brazing process was carried out using a handheld propane torch, showcasing the ease of installation.
In a significant observation, it's crucial to mention that in every case, the tubing itself failed before our Mark VIII® Fittings did. The burst pressures recorded during these tests (the amount of pressure a tube or pipe can withstand before rupturing) were impressive, ranging from 9,000 to 16,000 psi. Notably, this substantially exceeded the rated pressure of 6,000 psi for Mark VIII® Fittings. This remarkable resilience underscores the reliability and robustness of these fittings, making them the trusted choice for applications prioritizing performance and safety.
Can Mark VIII® Fittings be customized?
Yes, by reducing tailpieces and reducing inserts, you have the flexibility to craft customized and unique solutions tailored to your specific needs.