Instrument Fittings
Military-Grade Shock and Vibration Resistance for Reliable Performance in Harsh Environments
Tube-size O-Ring Face Seal (ORFS) fittings are precision instrument fittings designed specifically for high-pressure liquids and gases. Optimized for 1/4″ tubing systems, ORFS fittings offer outstanding reliability, requiring minimal maintenance, and are perfectly paired with instrument gauge valves.
CPV are experts in valve fittings, and can guide you through the benefits, applications, and unmatched performance of ORFS fittings. Learn how these fittings can elevate your high-pressure systems, ensuring seamless operations and peace of mind.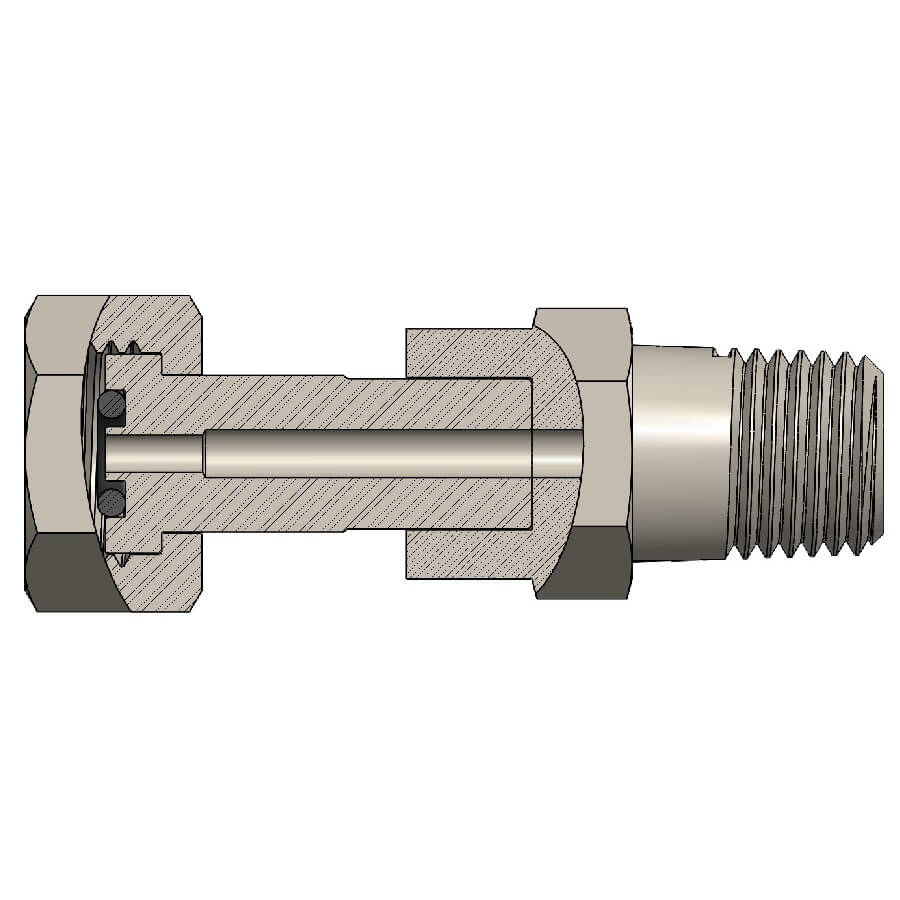 Instrument Fittings

Features and Benefits:
Shock-approved per MIL-S-901, a military specification for shock-resistant instrument fittings, they provide reliable, low-maintenance and long-lasting connections in harsh environments.
Vibration-approved per MIL-STD-167, a military specification tested to withstand military-grade vibration levels, provide reliable and durable connections in demanding applications.
| ATTRIBUTE | VALUE |
| --- | --- |
| Pressure Rating | From vacuum up to 6000 PSIG (414 BAR) |
| Temperature Rating | -30°F to 250°F (-34°C to 121°C) |
Configure Product and Download Datasheets
Please use the below guide to find fittings with specifications to meet the demands of your specific application. Begin by selecting a fitting type and the selection tool to help you identify the part number of the fitting you require. From there you can view the data sheet or request a quote. CPV is a professional pipe fitting manufacturer that has a wide variety of both stainless steel and weld fittings.
FAQ
What are some of the key factors to consider when selecting Instrument Fittings for industrial pipe systems?
When choosing instrument fittings for industrial pipe systems, several crucial factors require consideration. These include:
Media: What type of fluid or gas will be flowing through the system?
Pressure and temperature: What are the operating pressure and temperature requirements?
Materials: What materials are the pipes and fittings made of?
Sealing: What type of sealing mechanism is required?
Application: What specific application will the fittings be used for?
Cost: What is your budget for the fittings?
Why are Instrument Fittings so important for industrial pipe systems?
Instrument fittings are essential for connecting different systems and preventing leaks and malfunctions. This is important for protecting the productivity of businesses and the safety of employees.
CPV manufactures high-quality instrument fittings to the highest standards. Although CPV offers a wide range of industrial pipe fittings, let's focus on three specific designs.
Tailpieces: Tailpieces connect the ends of separate industrial pipe systems to allow for secure wet connections and safe transportation of liquids with minimal leakage.
Union nuts: Union nuts are essential for hydraulic and pneumatic industrial pipe systems that require customization. They can be unscrewed and reattached as needed and are resistant to vibration and pulsation, providing long-term use without leaks.
Adapters: Adapters are adjustable pipe fittings designed to extend or terminate a pipe run and connect dissimilar pipes. They come in a variety of shapes and sizes and have numerous applications.