CPV Manufacturing New Leadership Team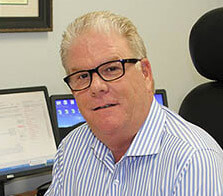 The leadership change in October has set the company on the pathway toward transformation and strategic growth in the years to come. The new management team led by David London – President and CEO; Kelly Tomlin – CFO & Executive Vice President; has been hard at work restructuring our 103-year-old company. There has been a cultural transformation from what was once a family enterprise primarily selling to the government to a thriving corporate business selling its products all over the world across multiple verticals.
During this transformation, at the end of 2017, the management team met and agreed on a set of initiatives and goals for 2018. One of the goals is coming to fruition this spring with ISO 9001-2015 certification. We view this as a tremendous achievement and are proud of all the team leaders who executed this challenge and made it happen.
We continue to invest capital in our facility and, more importantly, our staff. We recognize our future success is dependent on our exceptional employees. For this reason, we continue to recruit the best and the brightest to develop, innovate and manufacture the safest, most reliable products available in the world today.
At CPV, our heritage is long and distinguished. We take pride in our past contribution to the NASA Space Program, including the Gemini and Apollo programs, just as today we are proud to be a major supplier to the United States Navy. Combined with Shipbuilding, Petrochemical, Industrial Gas and expansion into the Chlorine and Pharmaceutical industries, CPV Manufacturing stands poised to make 2018 another landmark year.
New Additions to Our Growing Team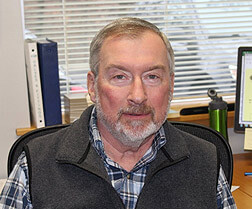 Introducing Bob Neal
Technical Sales Representative
Bob's extensive technical expertise in the valve and fitting industries will help CPV's customer service become second to none. Bob is eager to assist his team members and our customers with all technical challenges.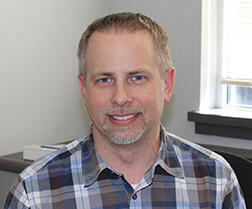 Introducing Dan Eichholz
Manufacturing Engineer
Dan's primary focus will be on all manufacturing processes: implementing an effective document-control system and providing instructions, programming and tooling. He will help CPV achieve greater efficiencies.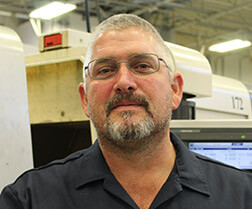 Introducing David Hendrickson
Machinist, Journeyman
Dave's primary focus is to assist with machine setups, tooling and programming. With his extensive experience working in all facades of machining, his addition to the team will prove invaluable in the future.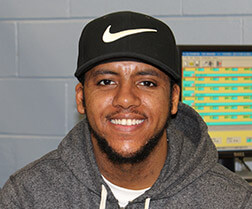 Introducing Josh Gonzalez
Laser Marking Technician
One hundred percent of our products are marked with specific identification markings. CPV offers its customers the safest and most reliable products available in the market today. Josh's attention to detail gives our customers the assurance of complete traceability.
CPV Manufacturing Awarded Three
International Contracts in China, Indonesia, and Taiwan
Kennett Square, February 28, 2018 – Admiral Valve, LLC dba CPV Manufacturing, announced today the awarding of three exclusive contracts with companies located in mainland China, Indonesia, and Taiwan.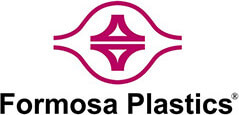 Diekson Industrial, Taiwan has contracted CPV Manufacturing to build valves and fittings for their client Formosa Plastic Group. Formosa has purchased and constructed many PVC factories and chemical production facilities in the US and mainland China.
David London, President of CPV Manufacturing, said, "Formosa Plastics Group reflects vertical integration of the PVC manufacturing process. We are excited to have the opportunity to provide safe, reliable, leak-proof valves and fittings and look forward to working with Formosa on the completion of this new project."
Also announced today Qingdao Shengyi Crotech Co. Ltd., China has awarded CPV Manufacturing a contract to design and produce valves for Yankuang Group, a coal chemical industry project.
Yankuang Group is the fourth largest coal-mining state-owned energy enterprise in the People's Republic of China. Their main involvement focuses on mining and sales, the coal-chemical industry, power generation and aluminum production and machinery manufacturing.
"We're eager to work with Yankuang Group in building high-quality valves for their new coal chemical plant."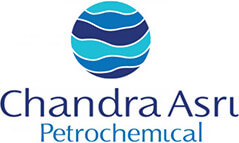 London goes on to say that, "we're also pleased to announce that Toyo Engineering, Korea, and CPV Manufacturing have signed an agreement to supply valves for PT Chandra Asri Petrochemical in Indonesia."
PT Chandra is the biggest integrated petrochemical company in Indonesia and is the largest Polypropylene producer in the country. "We're very excited to produce products for the PT Chandra petrochemical factory and look forward to partnering with them in the future."
London expresses his enthusiasm as "CPV Manufacturing continues to grow and expand into overseas markets."