Training Valve and Control Engineers
Valve and control engineers are a critical part of any manufacturing plant. But as the industry continues to grow, it's getting harder and harder to find skilled engineers with ample experience. This is causing plants to resort to hiring and training new recruits.
Training valve and control engineers can be a difficult process, especially when they have little to no experience. However, proper training is necessary to help them ensure that all valves and systems run smoothly and efficiently.
To help you train your new team of workers, here are a few tips to ensure proper training for valve and control engineers in your plant.
Start with the Basics
We all know that there are tons of different valves and systems involved with manufacturing plants. However, new valve and control engineers may not have a proper understanding of the purpose, design, and difference of each valve. So start your new hire training by covering the basics.
Teach them about the different types of valves they'll work with and a few other valves that are popular in your particular industry. Then tell them how each one works and their applications. You also want to make sure that you teach them basic valve service and repair procedures according to the manufacturer to prepare them for system failures and emergencies.
There are many areas to cover when training new engineers about valves. So use this helpful training program developed by the Valve Manufacturers Association of America to help you structure your training program for your new hires.
Train Them on New Industry Technologies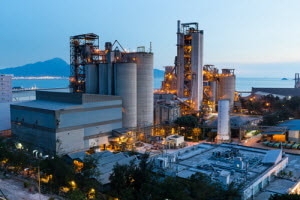 Industry 4.0 is bringing more and more technologies and advancements to the manufacturing sector than ever before. So employers need to make sure that they train new valve and control engineers on the latest industry technologies.
You need to teach them how each piece of advanced equipment works and what they need to do to operate them. Most importantly, make sure that your engineers understand the warning signs and issues associated with these technologies. This will help them catch and address problems as early as possible to prevent system damage and failure.
Prepare Workers for Any Job
Depending on your company, valve and control engineers may need to travel to offsite locations for valve services. So provide your employees with the proper training necessary to perform any job both in your facility and offsite.
You also want to make sure that your workers have a variety of resources before they travel offsite. For example, if they need to work at a location that includes several different valves or systems, they should have the right tools, spare parts, and documentation to help them understand what they need to do to service or repair those particular pieces of equipment.
The need for skilled valve and control engineers is rising. That means it's more important than ever to provide your workers with the proper training needed to ensure that all systems and valves work smoothly and efficiently.
To learn more about how to train your workers and ensure success for your plant, check out CPV Manufacturing's blog.