CPV Manufacturing Partners with Exion Asia and Encord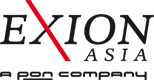 Kennett Square, PA, USA (13 November 2018) – Admiral Valve, LLC d/b/a CPV Manufacturing is pleased to announce the appointment of Exion Asia Pte Ltd (a registered company in Singapore) and Encord Sdn Bhd (a registered company in Malaysia) as its authorized representatives in the countries of Singapore, Malaysia, Vietnam, Thailand, Laos, Cambodia and Indonesia. The companies will represent the entire CPV product line for the compressed gas industry, the petrochemical industry, and the oil and gas industry.
David London, President of CPV, states, "Exion Asia and Encord are both part of the PON Asia group of companies, which is an organization that we are very familiar with. We have every confidence that this partnership is the right move for our companies and for our customers."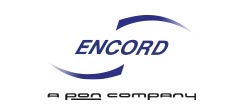 About Exion Asia Pte Ltd and Encord Sdn Bhd
Exion Asia Pte Ltd is a flow control solutions provider actively serving the petrochemical market, power plants, general industries, and oil & gas refineries. Together with its subsidiaries, business partners and associate companies, Exion Asia is a market leader in the sale and repair of valves, instruments and rotating equipment. For more information, go to www.exionasia.com or www.pon.nl.
About CPV Manufacturing
For more than a century, CPV has crafted products that are recognized around the globe for their unmatched strength and dependability. CPV builds valves and fittings that last for thousands of life cycles. Based in Kennett Square, Pennsylvania, the company has a complete facility for developing, manufacturing and testing its products. Dedicated workers and global partnerships allow CPV to be a leader in all of its markets. For more information, visit www.cpvmfg.com or call 484-731-4000.