Emission Control Areas: Paving the Way for Increased Demand in Cryogenic Valves
Companies are seeing a rise in the demand for cryogenic valves from the marine sector in the US as shipbuilders and owners increasingly opt for fuel-efficient liquefied natural gas (LNG) power.
Many attribute this trend to the new emissions control areas (ECAs), which increase the number of dual-fuel vessels that are commissioned and required cryogenic valves. Shipbuilders and owners have switched to LNG power to be able to operate on different fuel oils, depending on where they are in accordance with the ECAs.
What Are ECAs?
Annex VI defines two sets of emission and fuel quality requirements: global requirements and more stringent requirements applicable to ships in ECAs. An ECA can be designated for SOx and PM, NOx, or all three types of emissions from ships, subject to a proposal from a Party to Annex VI.
Existing ECAs include the following:
Baltic Sea
North Sea
North American ECA, including most of the US and Canadian coast
US Caribbean ECA, including Puerto Rico and the US Virgin Islands
According to gasworld magazine, all vessels in the ECA of the Baltic Sea, North Sea, English Channel, and waters 200 nautical miles from the coast of the US and Canada must reduce their sulfur emissions to 0.1%. To do so, the maximum sulfur content of the fuel oils loaded, bunkered, and used on board must be limited. This is why most ships will begin to operate on different fuel oils.
As shipbuilders and owners switch to LNG, they require cryogenic valves. Because they're being used in marine applications, the valves must have fire-safe properties and be able to withstand a minimum temperature of 925 degrees Celsius.
When LNG becomes liquefied, it reduces the volume by 600 times, so transporting the fuel is much more economical by sea.
Why Are Cryogenic Valves Important?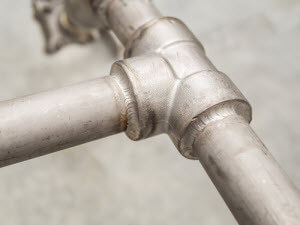 Cryogenic valve product lines are used in various applications and designed to perform and function in excessive conditions and temperatures. It's important that your valves are durable and work properly in order for them to last.
CPV Manufacturing offers the highest-quality valves and fittings to reduce complication and ensure safety on a ship in order to protect the vessel and all the members onboard.
The company has designed excellent valves, such as the O-Seal system, which permits slip-in/slip-out speed and efficiency. The system withstands heavy vibrations or pressure surges better than other types of valves.
CPV also equips the vessels of the US Navy with O-Seal valves and fittings for their safe operation. These vessels are equipped with O-rings, instrument/gauge valves and fittings, and relief valves in air and hydraulic systems.
If you're looking for cryogenic valves that you can count on, contact CPV Manufacturing. We design and manufacture products that exceed the requirements of industry and customer specifications. Rely on CPV products for the highest industry standards.