Approval for 1330/1622 Oxygen Cleaning
Kennett Square, PA, USA (8/23/22) – Admiral Valve, LLC dba CPV Manufacturing Recently Approved for 1330/1622 Oxygen Cleaning
CPV Manufacturing's aqueous component cleaning process was recently approved by NAVSEA for MIL-STD-1330D and MIL-STD-1622B cleaning. With the approval for 1330/1622 Oxygen Cleaning, CPV will now be able to better meet the needs of the U.S. Navy and other applications requiring intensive cleaning standards.
This approval gives CPV the ability to clean valve components, produce and test finished assembled valves, and package shipments meeting 1330/1622 standards without materials leaving its facility prior to the final shipment. This will allow for greater in-house efficiency, decreased lead times and easier product traceability. Below are the standards listed in full.
MIL-STD-1330D Department of Defense Standard Practice, Precision Cleaning and Testing of Shipboard Oxygen, Helium, Helium-Oxygen, Nitrogen, and Hydrogen Systems
MIL-STD-1622B Department of Defense Standard Practice, Cleaning of Shipboard Compressed Air Systems.
This is an exponential step in the growth of CPV and President and CEO, David London is ecstatic. "Attaining this high-level certification attests to our strong commitment to our customers and the production of high-quality, safe products. We have been working towards this approval for quite some time and have made significant investments into our facilities and personnel in preparation for this new standard."
CPV's cleanroom was expanded in 2021 and Certified to meet ISO 14644 Class 7 standards. Employees have been trained and certified as Oxygen Clean Workers and validated to meet MIL-STD-1330D standards. This further enhances CPV's cleaning program which already meets:
CGA G-4.1-2018 – Cleaning of Equipment for Oxygen Service and ASTM G93
ASTM G93/G93M-19 – Cleanliness Levels and Cleaning Methods for Materials and Equipment Used in Oxygen-Enriched Environments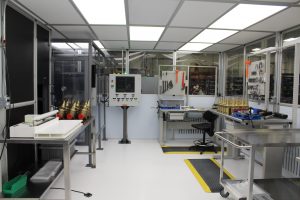 And CPV isn't stopping there. CPV promises to continue to invest in its facility, employees, and equipment to provide best-in-class service and products to ends users in every application possible. CPV is proud to finally say we are certified for MIL-STD-1330D and MIL-STD-1622B Oxygen Cleaning and is looking forward to the next challenge they can accomplish for their customers.
If you have any questions or wish to learn more, contact CPV today at Sales@cpvmfg.com.
---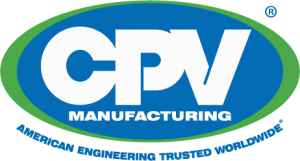 CPV Manufacturing was founded in 1915 as a one-man business, manufacturing replacement valves for steam-driven reciprocating pumps. Today, CPV is recognized worldwide for its high-quality valves and fittings and dedication to state-of-the-art design, equipment, safety, and reliability. CPV Manufacturing's valves withstand the high tolerances required by the maritime, industrial gas, and petrochemical industries. Based out of Kennett Square, PA, USA, CPV has a complete facility for developing, manufacturing, and testing its products. Dedicated workers and global partnerships allow CPV to be a market leader.